Overall success: Very successful.
Level of difficulty: simple.
The Jim score: Unknown because he hasn't ever had soda bread before, but top marks from guest judges R and G.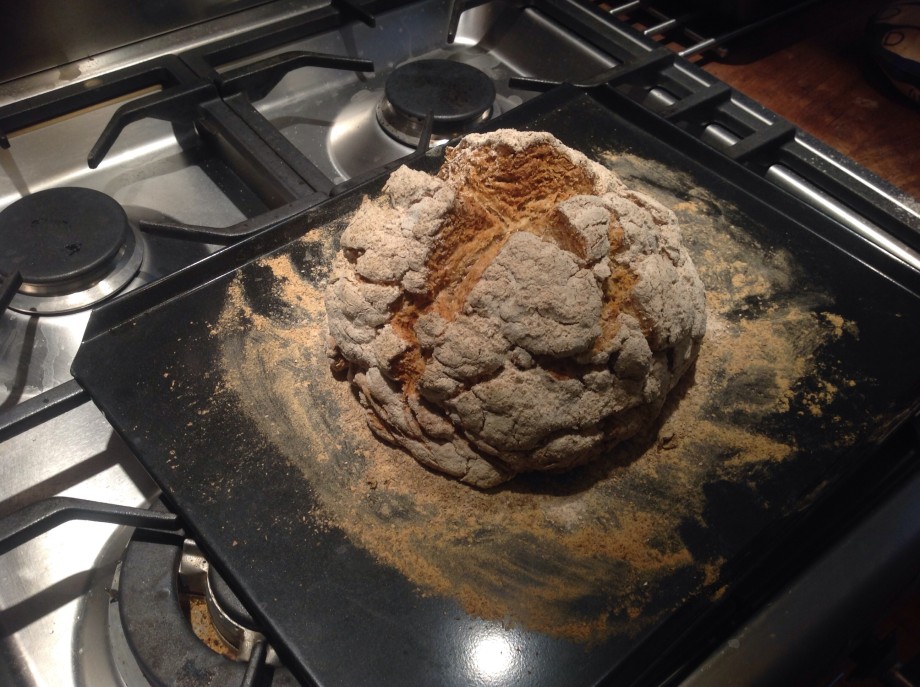 And yet again it's been a really long time. SIX months in fact – that this coincides with the length of time I've been in my new job kind of tells you how the transition has been.
So finally I planned in a free day at home and after reading that this challenge would be a doddle, felt rather pleased that it was something I could start and finish in a jiffy. I did some minimal research for recipes, looking at Felicity Cloake's perfect soda bread, one from Delia's archive and they both had too many ingredients which meant I would have to use my overworked brain, so from pure laziness I used the most simple and straight forward recipe I could find. That was Hugh Fearnly Whittingstall's. 15 minutes prep time, 40-45 minutes baking and DONE. And he wasn't lying. It was just the ticket to reintroduce me to challenges.
Sode Bread
250g plain flour
250g wholemeal flour (I fancied a bit more texture than just plain white)
Teaspoon of salt
400g of live culture, greek yoghurt
2 generous teaspoons of bicarbonate of soda

Preheat the oven to 200 degrees centigrade. Take the flour and bicarbonate of soda and sieve it into a large bowl – if you're using flour with extra texture like the wholemeal flour I used, add that in from the sieve. Then, make a well in the centre of the flour mix and add the yoghurt, mixing as you go. It looks like a big lump of mess, and at this stage I added a little more yoghurt to make sure it all bound together nicely.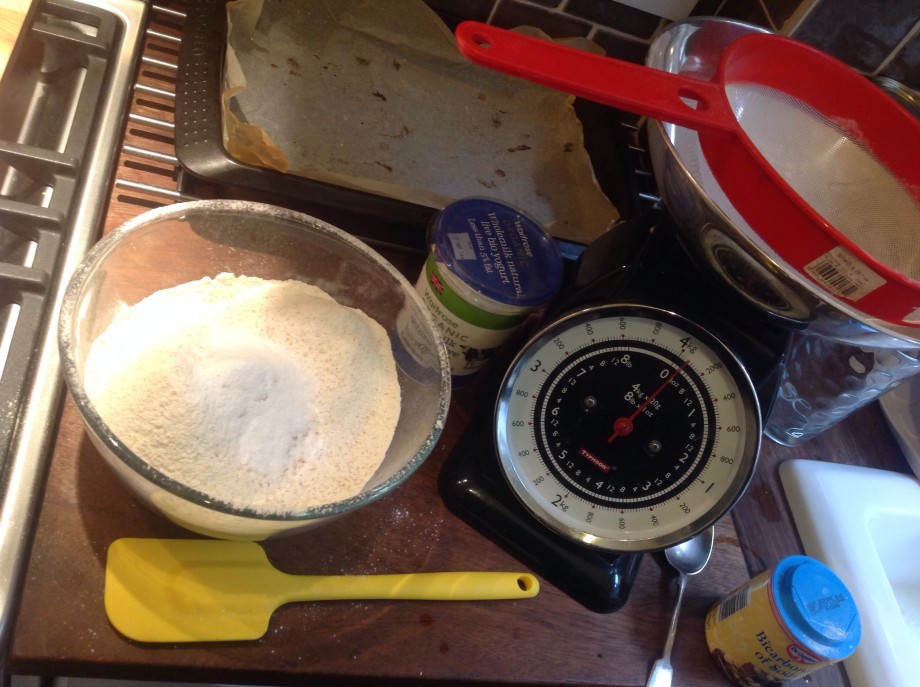 Tip the messy lump out onto a floured surface where you can kneed the dough for a minute or two. Hugh says not to overdo this as you want to act fast, whilst the bicarb is still going its thing. It took a little bit of squashing together but I finally had it in an unpromising looking lump. I trusted the recipe and made a deep cross cut across the centre of the mass – two thirds down the height of the lump. Popped it on a floured baking tray and shoved it in the oven.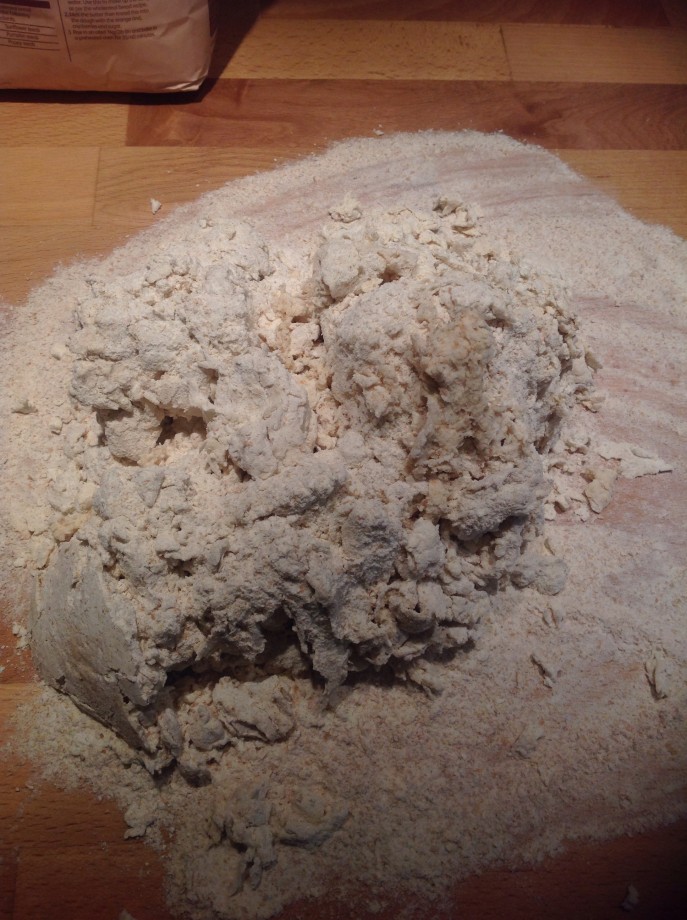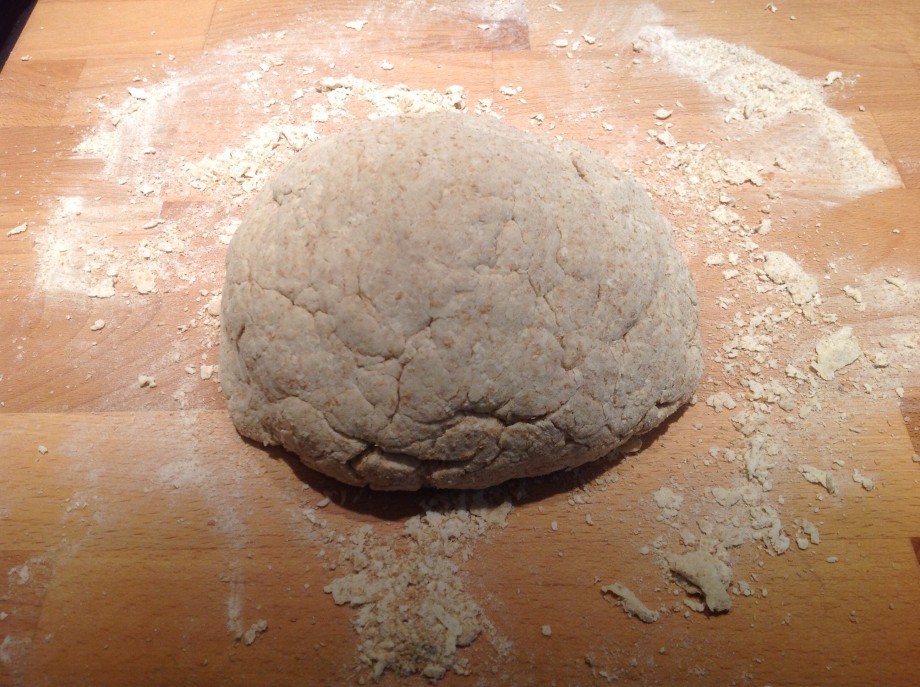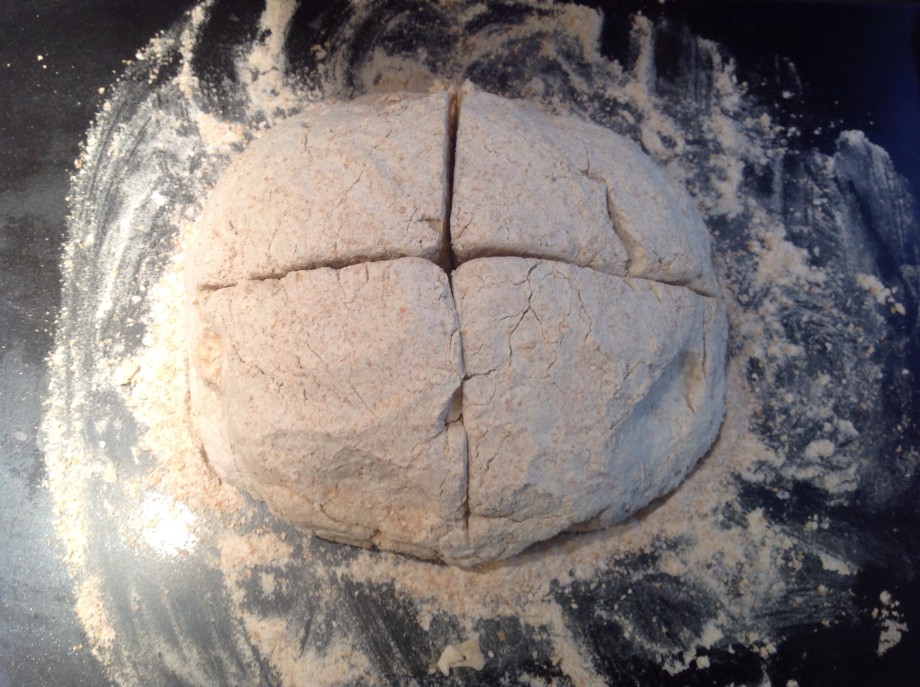 Off I wandered on my blissfully free afternoon to potter whilst the bread finished. Fully expecting to take it out of the oven and be presented with a total mess, I was very pleasantly surprised when I retrieved it after 45 minutes (tap the bottom of the bread and so long as it sounds hollow, it's done).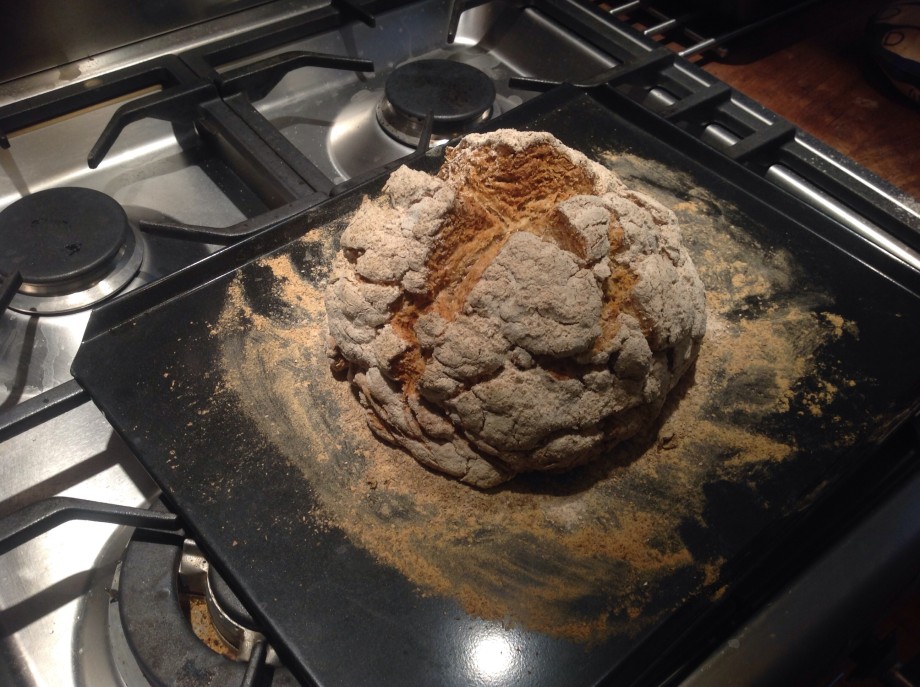 So that was that! A quick taster with a cup of tea, then we had it for supper with some baked fish and roasted vegetables, and again the following day with a chicken stew. I would make it again, and definitely liven it up with some nuts and oats to give it some more bite.