Overall success: A tasty, fruity curry
Level of difficulty: simple
The Jim score: 8/10 ("Please can we have lamb in it next time?")
Well this was a simple and very delicious tangy fragrant curry. Allegra McEvedy came to the rescue with her adapted version of a Leon recipe for an aubergine, chick pea and tamarind curry. I changed a few quantities and added a couple of things, but mainly followed the recipe.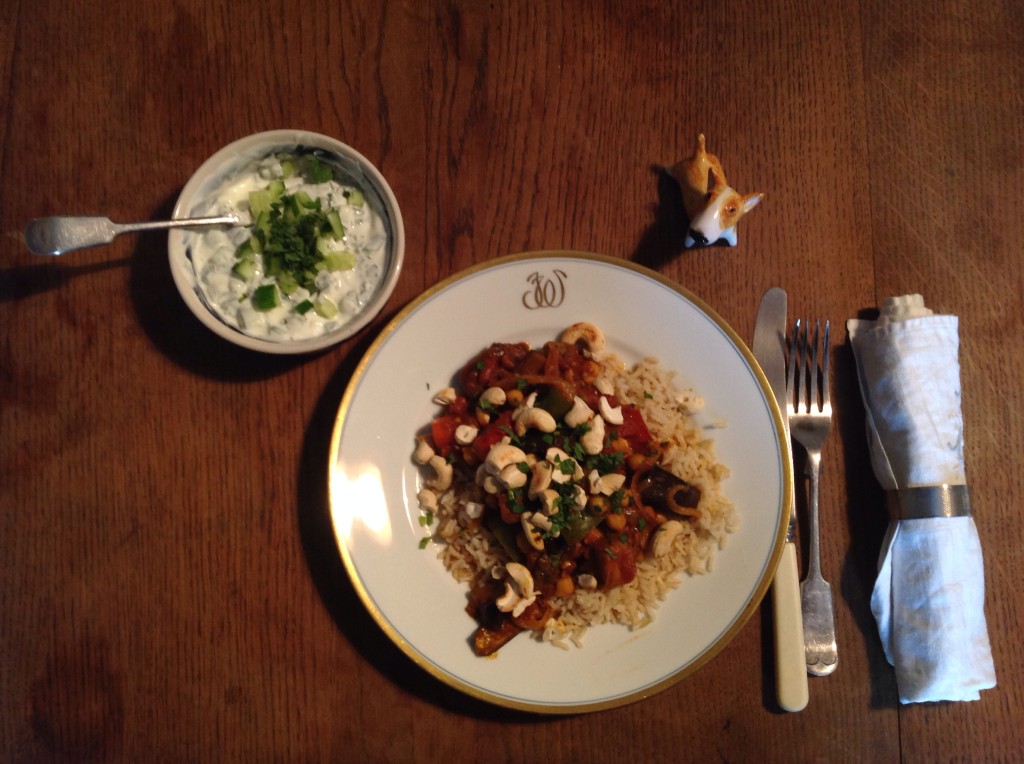 Aubergine, chick pea and tamarind curry
Makes about 6 servings.
2 aubergines
4 tbsp chilli infused olive oil
1 onion, sliced
5 garlic cloves, chopped
1 large green chilli
1 heaped tsp ground cumin
1 heaped tsp turmeric
1 tsp brown mustard seeds
400g tin of chopped plum tomatoes
1 large green pepper, chopped
1 heaped tbsp tamarind paste
2 tbsp honey
1 tin of chickpeas
6 large vine tomatoes, cut into eighths
Small handful of mint, roughly chopped
I pretty much followed the recipe instructions for this and this is what they are:
Preheat the oven to 190C.
Cut the aubergine into medium-size chunks and roast for 20-30 minutes on a lightly oiled baking tray until browned and almost cooked through. While the aubergine's cooking, heat the olive oil in a pan large enough to hold all the ingredients, and gently fry the onion, garlic and whole chilli in it for 10 minutes until softened, stirring occasionally.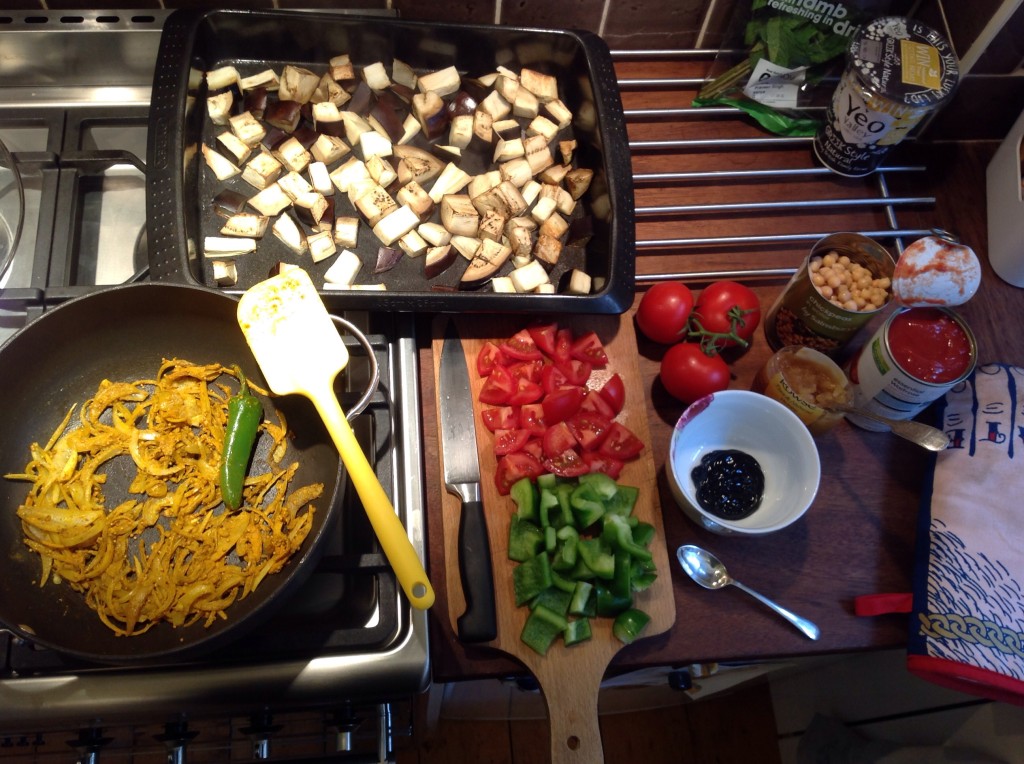 Then stir in the spices including the mustard seeds and cook for a further 5 minutes. Add the tinned tomatoes and simmer for 5-10 minutes, stirring occasionally. Stir in the green pepper, honey, tamarind and aubergine pieces and lower the heat. Add the chickpeas (drained) and fresh tomatoes and cook for a further 10-15 minutes. Check the seasoning and stir in the mint just before serving.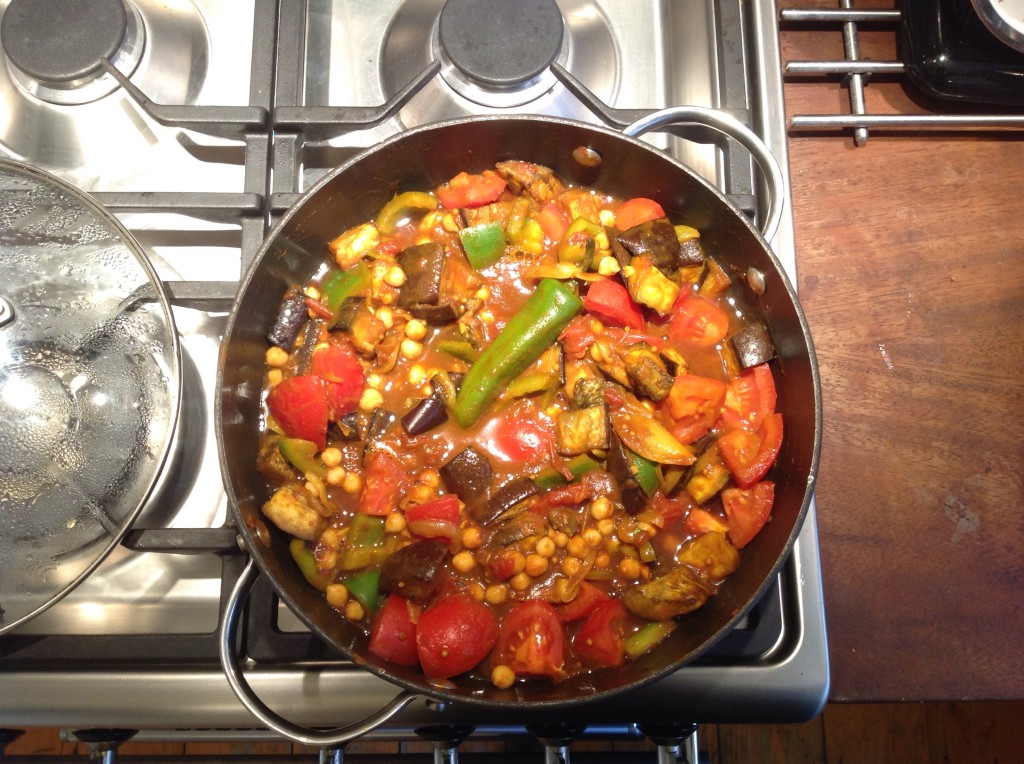 I added a few handfuls of toasted plain cashew nuts and served this with brown basmati rice and a dollop of yoghurt with cucumber and mint.
Tasty, tangy and plenty for lunch this week.