Overall success: Super good.
Level of difficulty: easy.
The Jim score: 6/10 (mainly because he was confused and that he doesn't have much paneer experience to compare it to)
Mama Anya score: 8/10 – reasonably she would prefer the paneer without brown bits.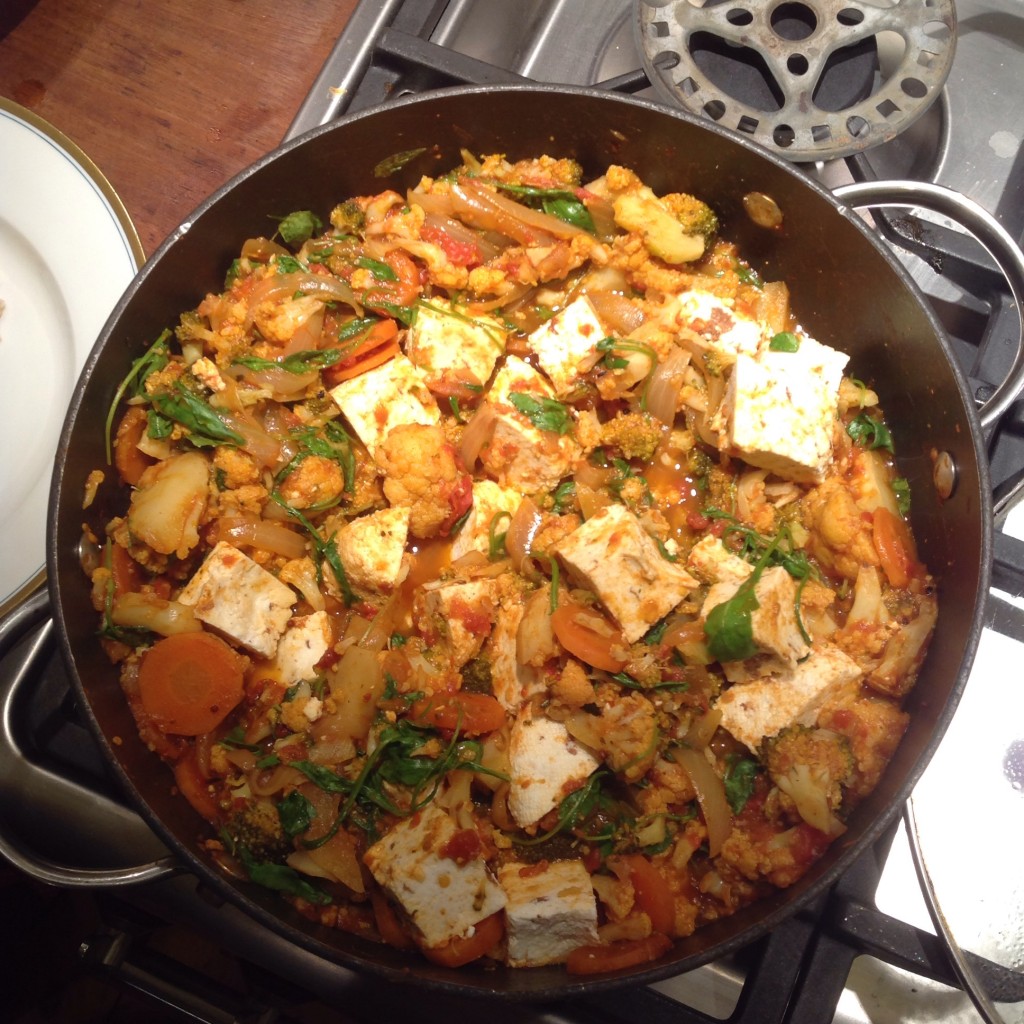 WOW! Paneer is easy peasy! I didn't realise it would be so simple. I faffed and did minor research on this challenge until I finally pulled out 'Indian Food Made Easy' by Anjum Anand which had been gathering dust on the cookbook shelf. The ingredients are whole milk and lemon juice. Seriously. That's it. As such it's not that much of a recipe but just a step by step process.

Pour the milk into a large pan on the hob and heat it up.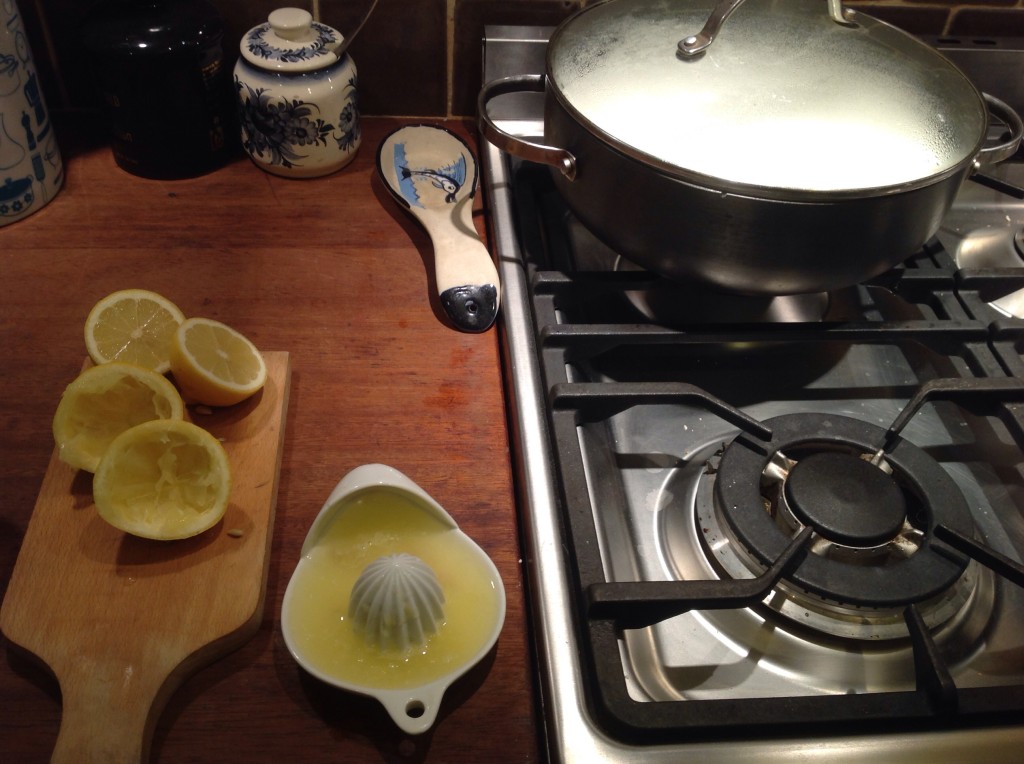 Squeeze 3-4 lemons. When the milk is hot, add the lemon juice.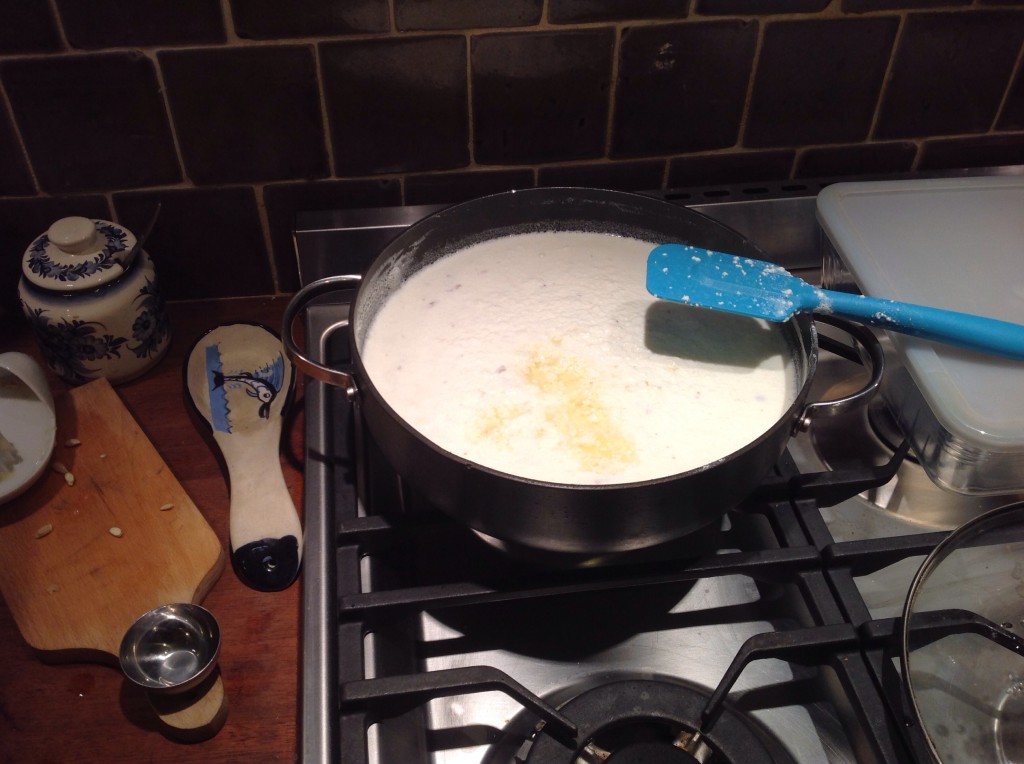 Stir around gently and it will curdle (looks like popcorn!)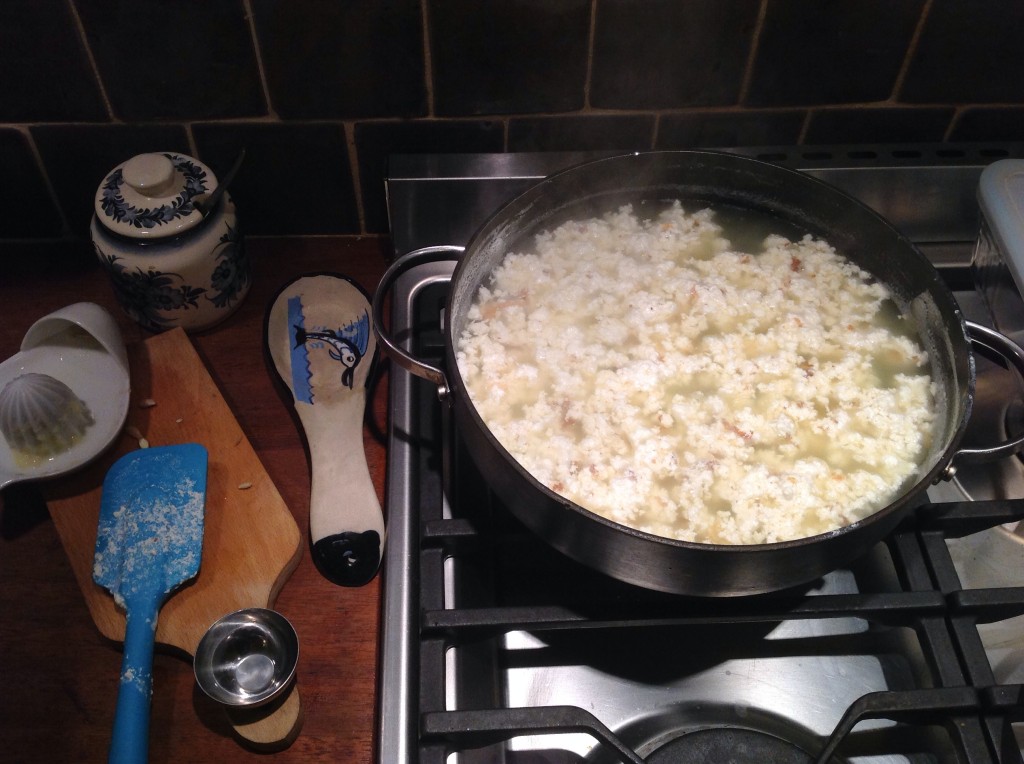 Line a colander with cheese cloth and pour in the curdled milk.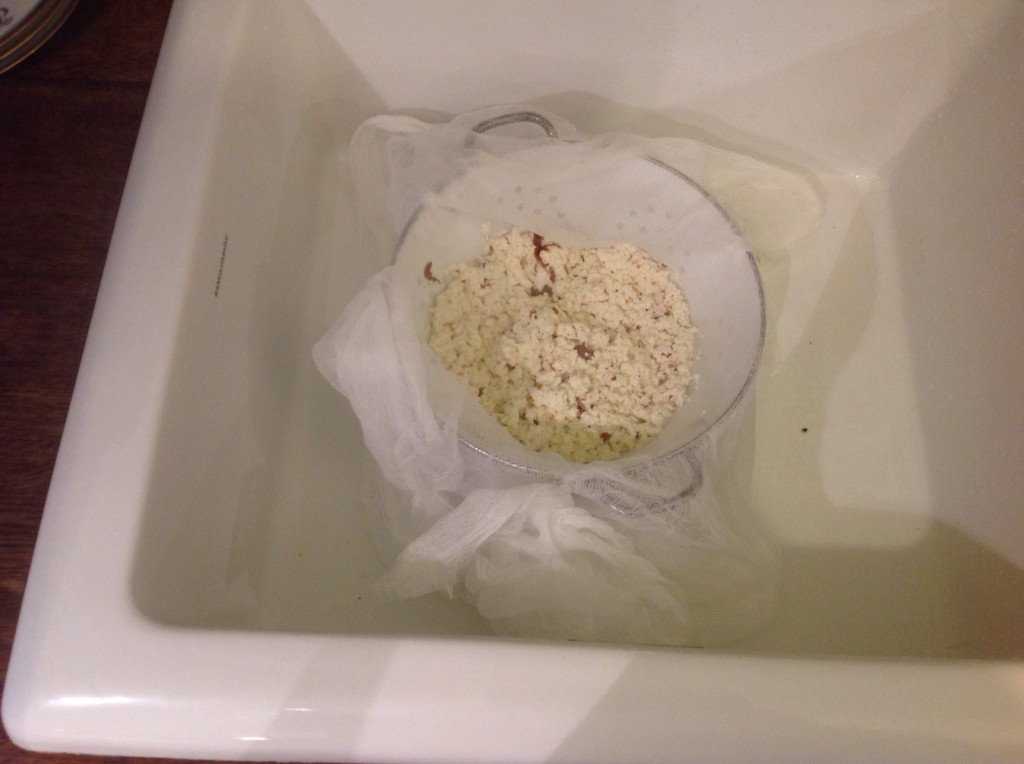 Curds in the cheese cloth, weighed down by a pot filled with water squeezes out all the excess liquid.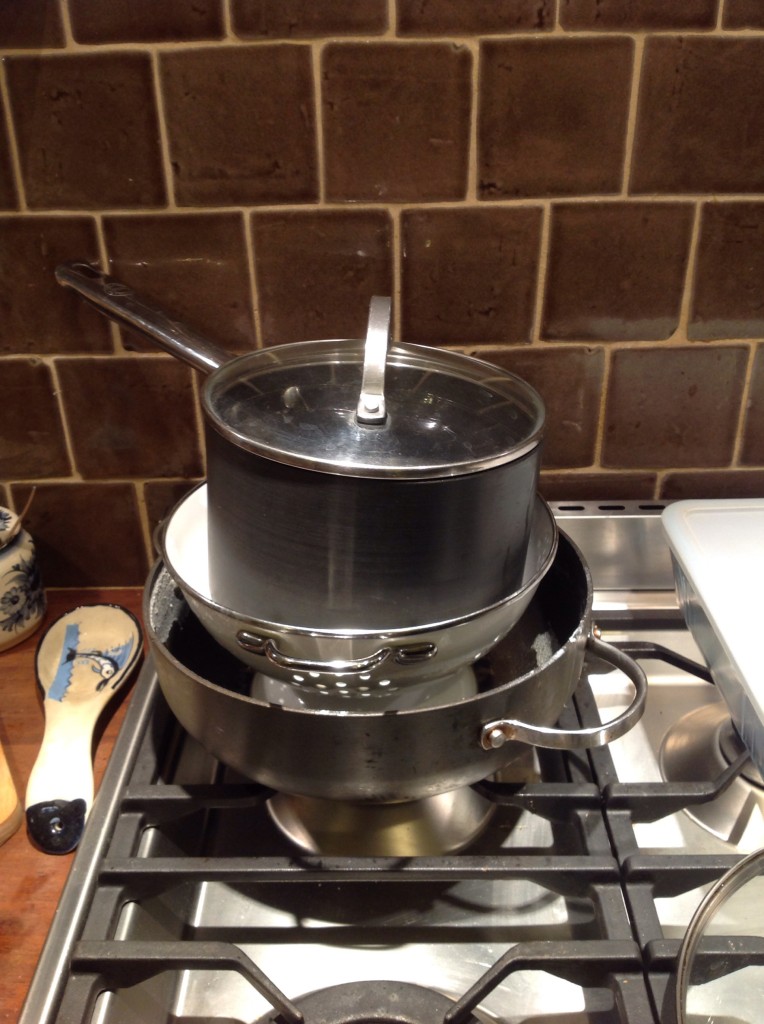 After 40 minutes, the cheese is ready! REALLY! (the brown bits are from where the milk stuck to the pan – I probably should have been more patient when heating it up).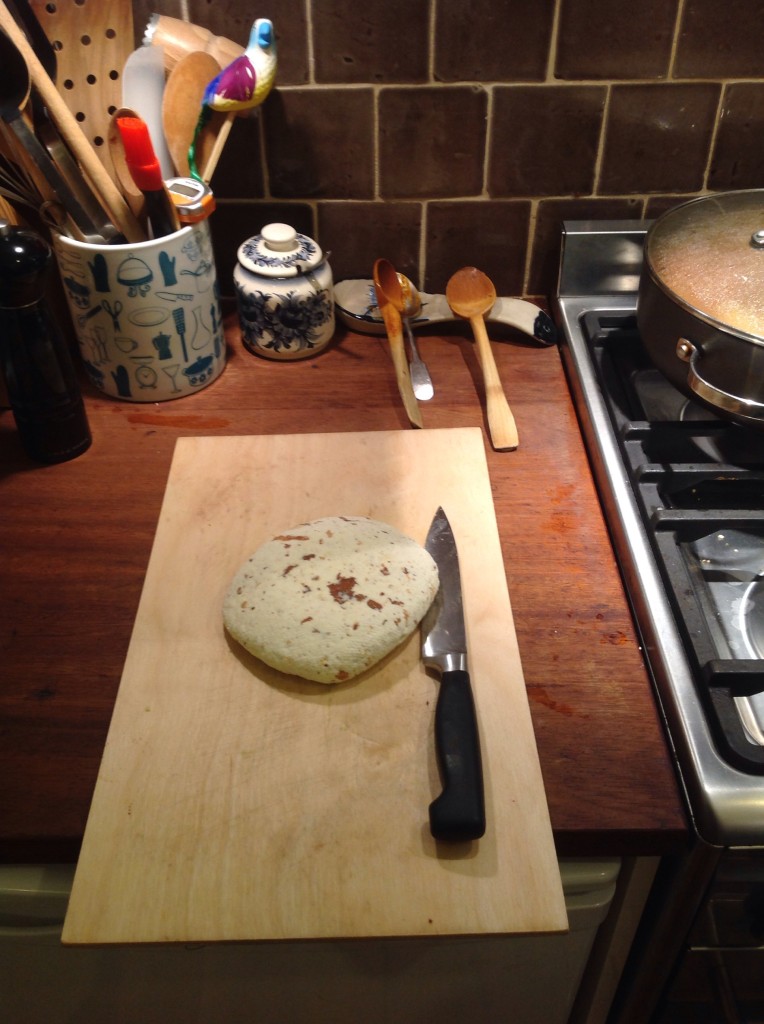 Cut the cheese into cubes, ready for adding to curry (or keep in the fridge in a sealed container).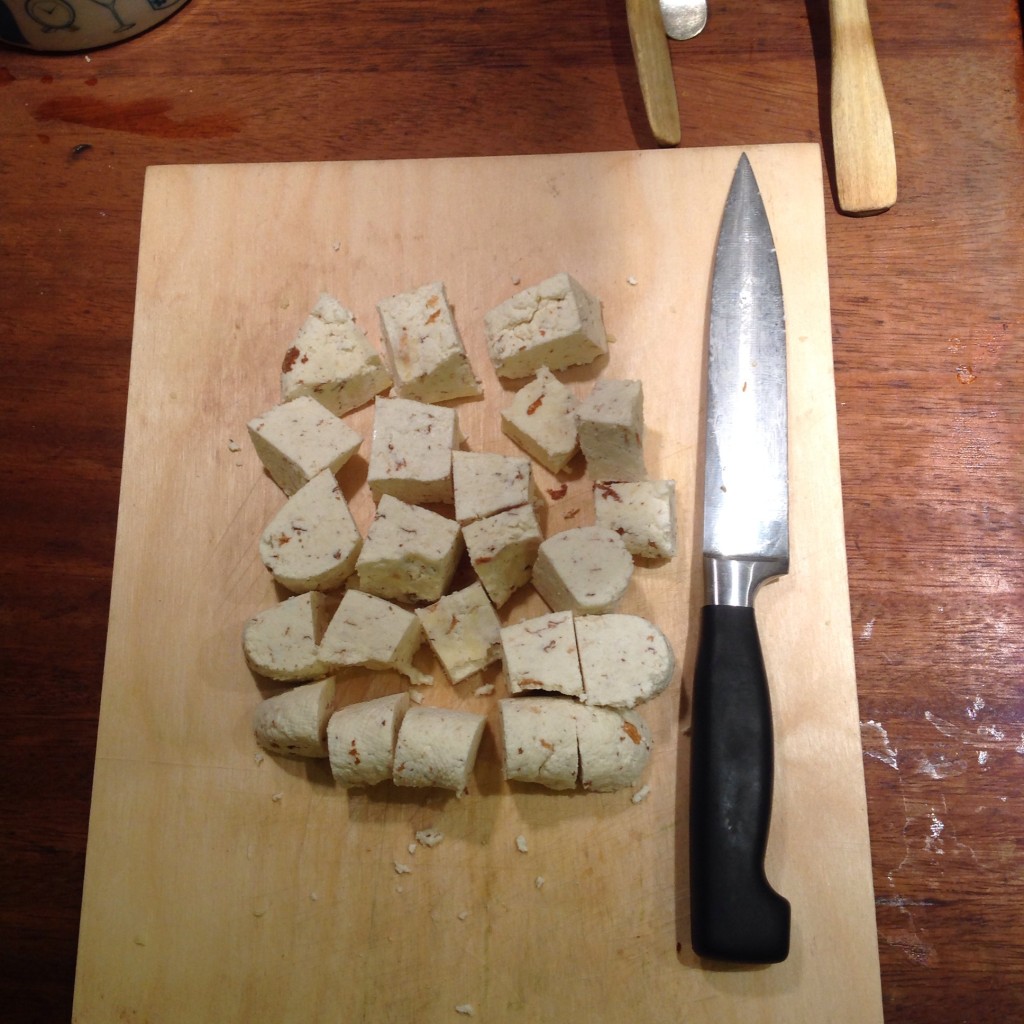 I had also done an 'Anya special' and free-styled a vegetable curry into being. This included a load of spices from the cupboard, a lot of garlic, cauliflower, broccoli, tomatoes, onions, carrots all cooked down together.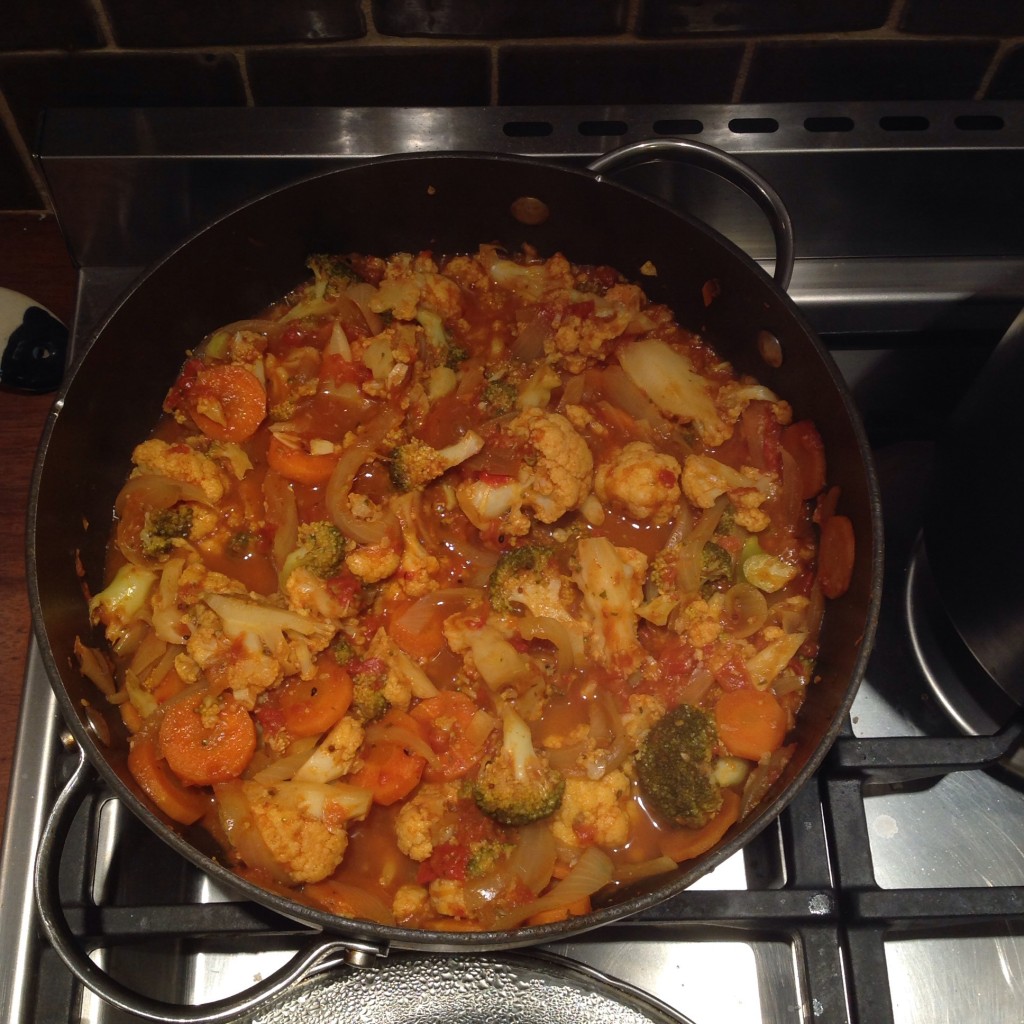 Then I added a load of leftover rocket leaves and the paneer. The thing I was most impressed by was the texture of the paneer. It was solid enough to stay together, even when I stirred it into the curry. I would definitely make it again and maybe even add other flavours before weighing it down. Some fresh coriander, chilli, spring onion and seasoning would make it a delicious main event of a salad.